There are a lot of different components of health care and for many, they don't realize that health care is also a business.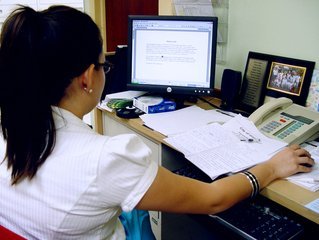 Medicine and Patients
For those in need of medical care, they are not the least bit concerned about the business aspects of medicine. They want to be able to use the latest resources like kry.care that can give them even greater access to the type of medical support they may need based on their specific health needs.
Patients are concerned about the quality of care that they are going to receive and are also concerned about costs. Depending on where one lives they have to pay for much of their health care. Or, at least invest in health plans to pay for medical expenses.
Medicine and the Health Care Professionals
Most that go into the field of medicine do so because they have a passion for helping others. They also see it as being a career that is going to allow them to become financially secure for the future. What many don't realize is that they need more education than that which is required for them to enter their chosen field of medicine.
Education in Modern Technology
While there is a lot of new technology being used in the practice of medicine it goes beyond the scope of what is needed for the application of medicine. A prime example is kry.care which is medical technology on a different level. It is the type of resource that healthcare professionals now also need to become familiar with.
Business Education for Health Care Providers
It is becoming common knowledge that doctors:https://catalyst.nejm.org/new-physicians-need-business-school-skills/ who are graduating today are also going to need to develop some business skills.
Why Do Doctors Need Business Skills
Whenever anyone thinks of what the responsibilities of a doctor are the first thought that comes to mind is the care of their patients. This is true and is their first priority but the services they perform in many cases are also business orientated.
Private Practice as a Business
Many Doctors open private practices which is a business entity. The IRS puts regulations and requirements on these medical professionals just like they do with any other business entity. This now puts the doctor into the realm of also having to be a business person. There are regulations for making payments to staff. There are administrative duties that have to be overseen. Also, there is the financial accounting that has to be done.
For many of these business-related duties, the physician can hire administrative staff to attend to them. But, the medical practice is owned by the physicians, therefore, the Doctor is the business owner. This medical professional has the responsibility of being in control of his business.